Product Description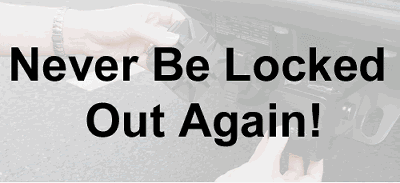 Converts Receiver into Concealed Vault!
The durable, all-metal HitchSafe converts receiver into a vault. Hitch pins are secured inside receiver via 2 sliding bars that can only be accessed with a 10,000 possible combinations drawer. HitchSafe secures keys, license, cash and credit cards. Great for active lifestyles where these can be stored during outdoor sports with no need to hassle with carrying or losing keys/cards. Combinated drawer is concealed/protected with an attractive dust cover.
Great for outdoor activities where keys are a hassle or can become lost
HitchSafe can store spare keys that will always be there when needed most. It can also be utilized for sharing access with friends/family or special situations such as outdoor sports where carrying keys can be problematic and credit cards/cash left inside vehicle would otherwise run risk of being stolen.
Secure, concealed key storage that will not fall off like magnetic key holders
Far superior solution to magnetic key holders that eventually fall off (they are never there when you need them!). If your magnetic key holder has not joined millions of them lying on roadside, you then have an open invitation for someone to steal your car because everyone knows where they are hidden! HitchSafe is contained within solid steel structure of hitch receiver via a combination where only you can access keys when needed.
How to use


Pop off dust cover


Enter in four digit code


Release lever


Spring loaded drawer comes forward


Show friends your cool, new key safe


Inside the box


Vault that slides into receiver


10,000 combination drawer


Dust cover


2 Nickel Cadmium Bolts (interlock with sliding bars inside vault


2 foam O-rings to seal bolts


4 foam flange seals/spacers


Note: The HitchSafe requires optional longer pins to fit the 2005-Current Toyota Tacoma and 2007-Cuirrent Tundra OEM Hitch Receivers. Click here for more details. The HitchSafe fits all other makes & models to include RVs, all OEM and all aftermarket hitch receivers.
Exploded View


Click on image to enlarge
You may also be interested in the following product(s)
| | | | |
| --- | --- | --- | --- |
| | | | |
| | | | |
Product Tags
Other people marked this product with these tags:
Add Your Tags:
Use spaces to separate tags. Use single quotes (') for phrases.